On the 22nd of March 2022, I had the privilege of providing a scientific workshop to a group of excited 5-7 year olds, at an international kindergarten in Helsinki, Finland. The day started with a short presentation about my work (germs, viruses and bacteria), including answers to a list of six interesting questions, the children had prepared beforehand. I was impressed by their challenging questions, which included 'What colour can viruses be?' and 'How do they form and what is the process to find them?'. I was also happy to see how impressed the students were ("wowww"), when they learned that dogs see fewer colours than humans, whilst birds see more.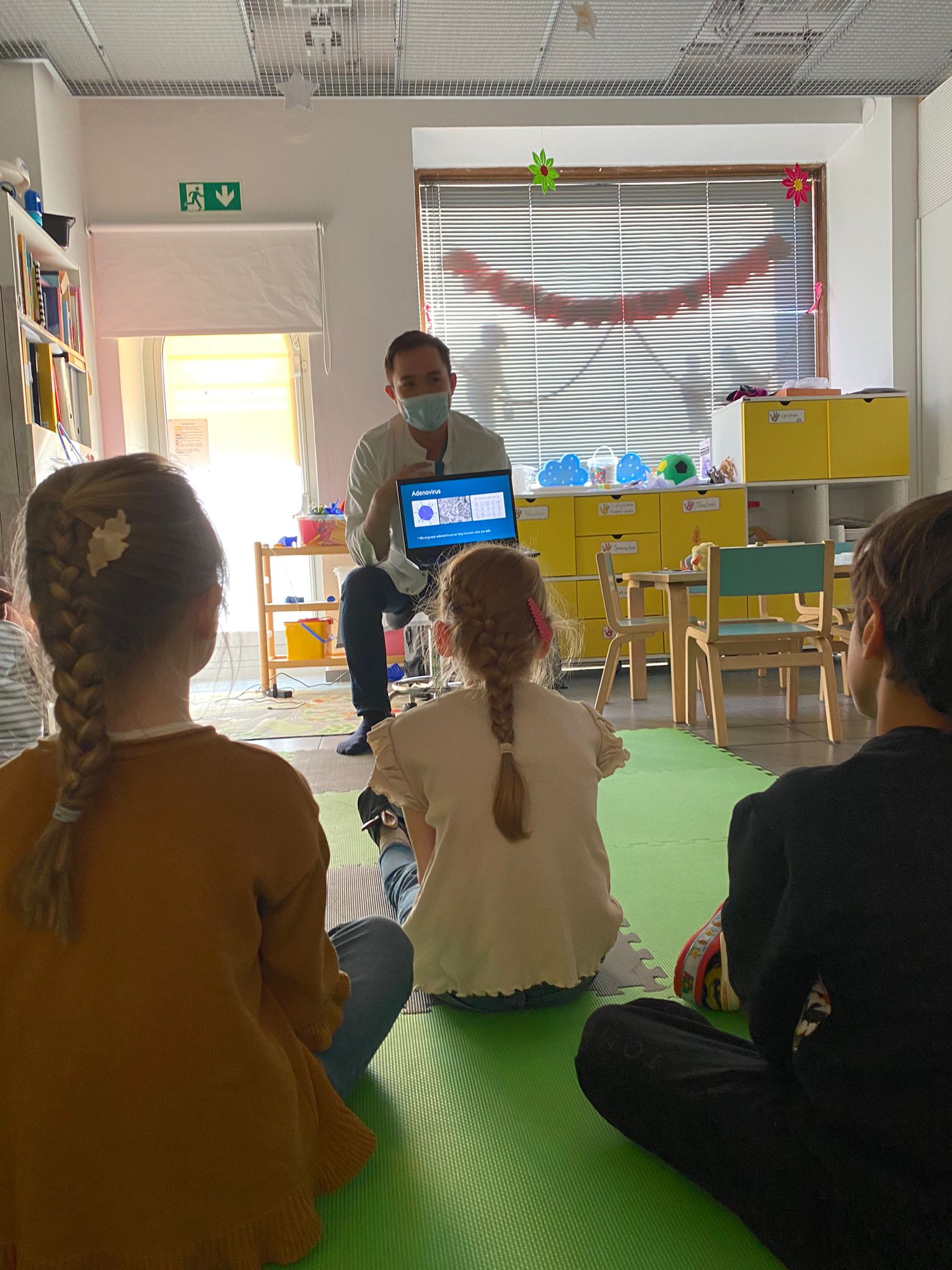 Having got the kids thinking, we moved straight into the 'laboratory demonstration', where the students were asked to perform a serial dilution using food colourings.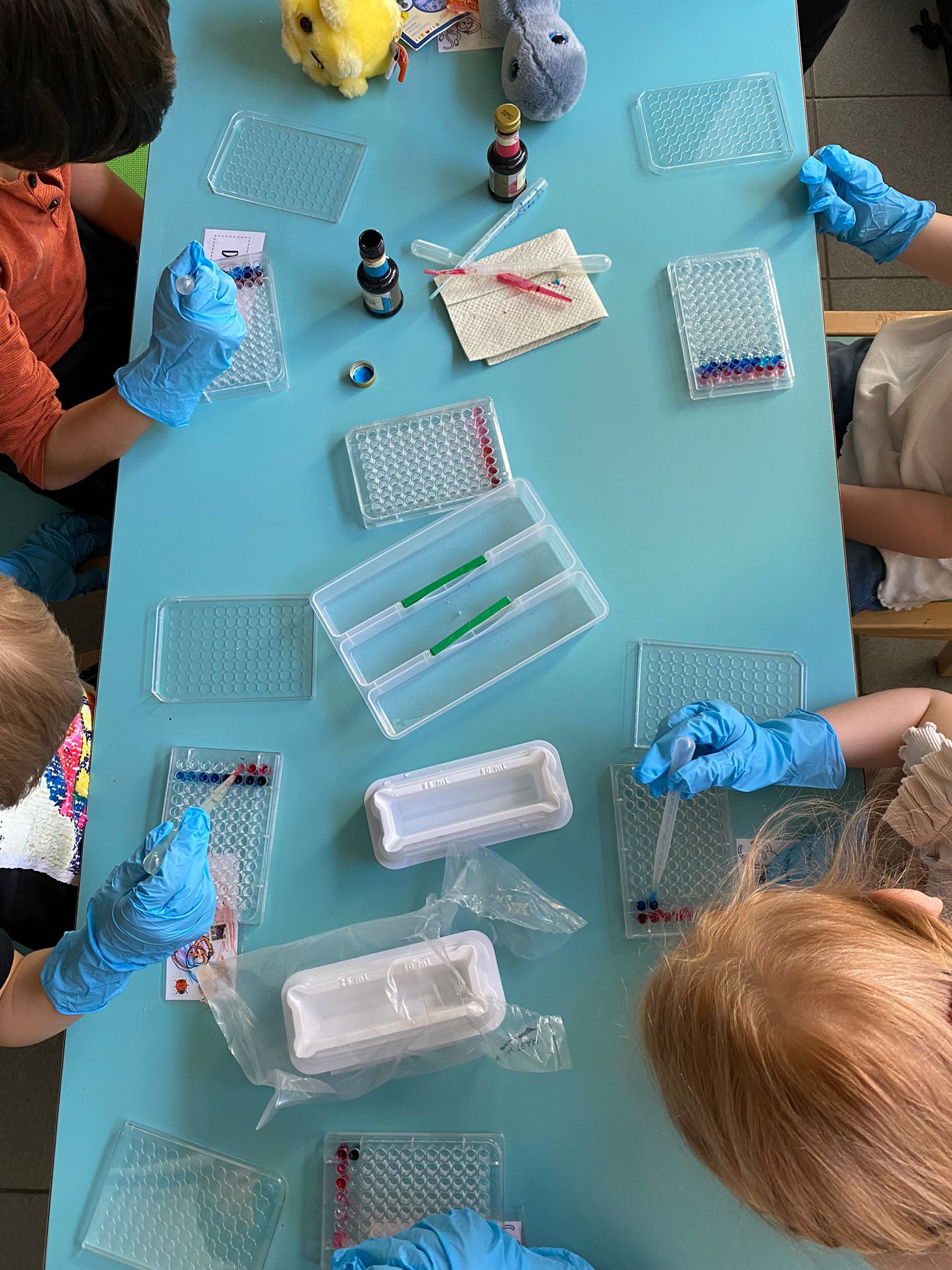 Kids performing "laboratory research" with food colourings as part of the demonstration.
This was followed by a scientific illustration class where they used crayons to draw their favourite viruses from a list of well-known viruses.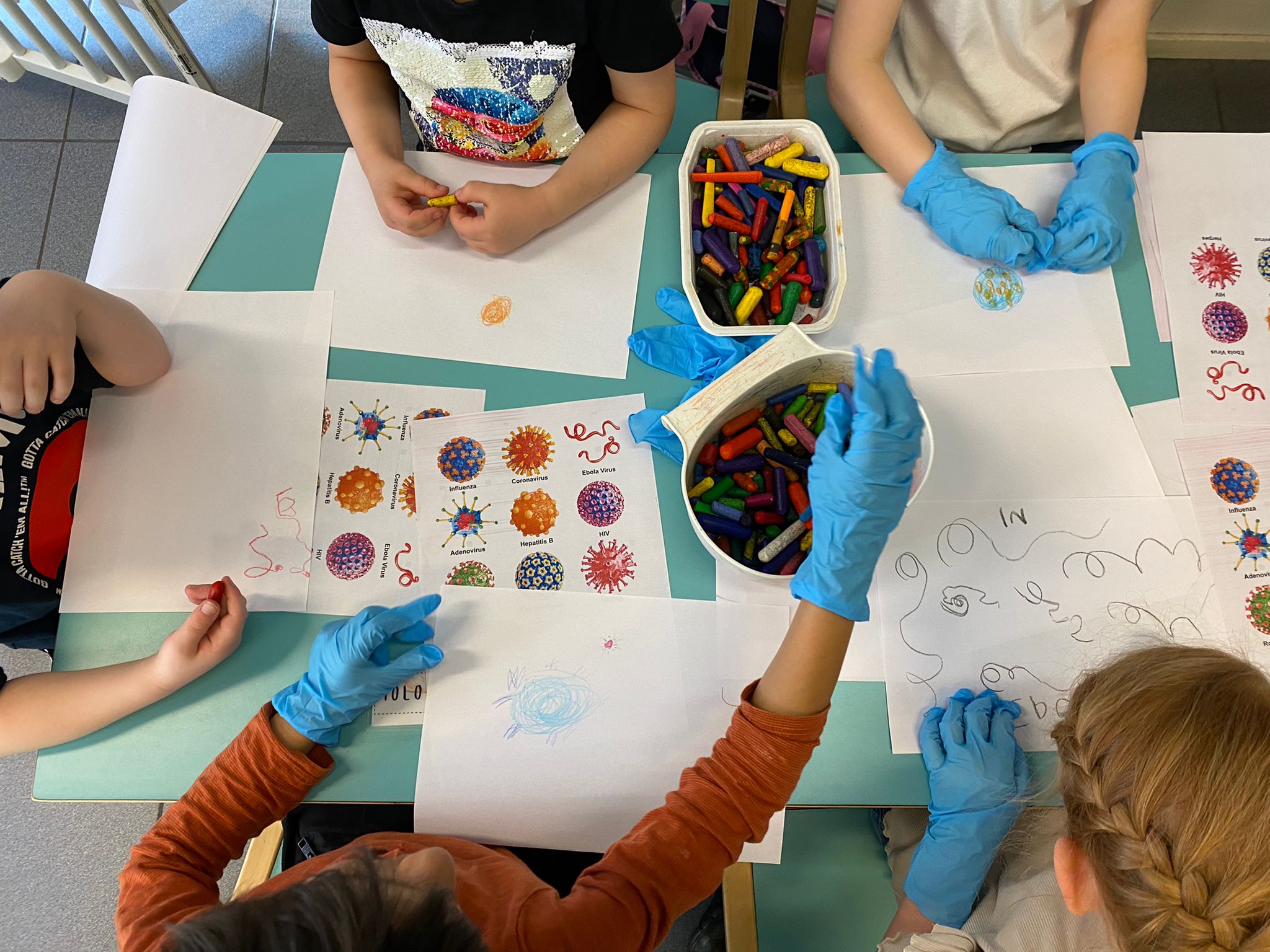 At this point, they were focused and subsequently created a series of signed pictures, including a very pretty Adenovirus and some hazardous looking Ebola! Some of these are now decorating our lab and have been inspiring our team ever since. Lastly, we had a microscope demonstration, where they had the opportunity to look close up at pollen and different parts of plants.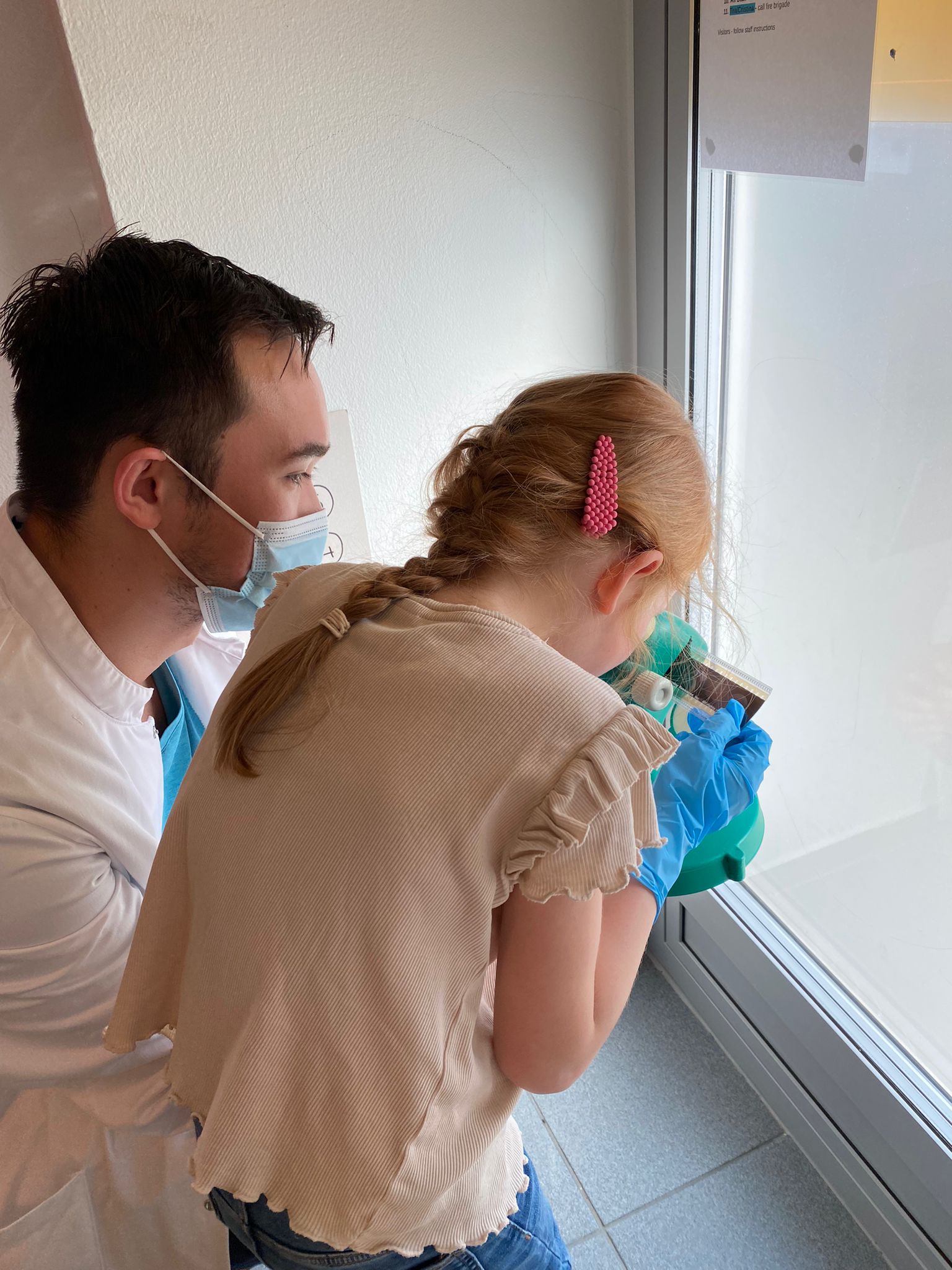 At the end one of the students came up to me, whilst wearing an oversized lab coat and said to me "I'm a scientist, now you ask me questions!". At this point, I was happy to know that maybe one of these students would end up contributing to science, perhaps even being a Nobel Prize winner.
Posted by James.